The U.S. government is here to keep you safe, and they recently empowered the Food and Drug Administration (FDA) to control approval over nicotine, tobacco, and virtually all tobacco products, including vapes.
The dangers of cigarettes on community public health have been known for decades. Government regulation has recently sought to make it more difficult for kids to access tobacco products. As vape e-cig products grew popular over recent years with teenagers, politicians and special interest groups found it necessary to act.
Where does the US government stand when it comes to approving the use of nicotine, especially nicotine replacement therapies (NRTs)? Read on to find out.
When did the FDA start regulating tobacco? How does the FDA regulate cigarettes?
Congress assigned the FDA responsibility of regulating cigarettes, tobacco, and smokeless tobacco products in June 2009 through the Family Smoking Prevention and Tobacco Control Act. The legislation accomplished the following:
Broad regulation of the tobacco industry
Required health warnings on tobacco packaging and advertisements
Banning flavored cigarettes
Measures to discourage minor and youth smoking
Requires tobacco companies seeking to market new products receive FDA approval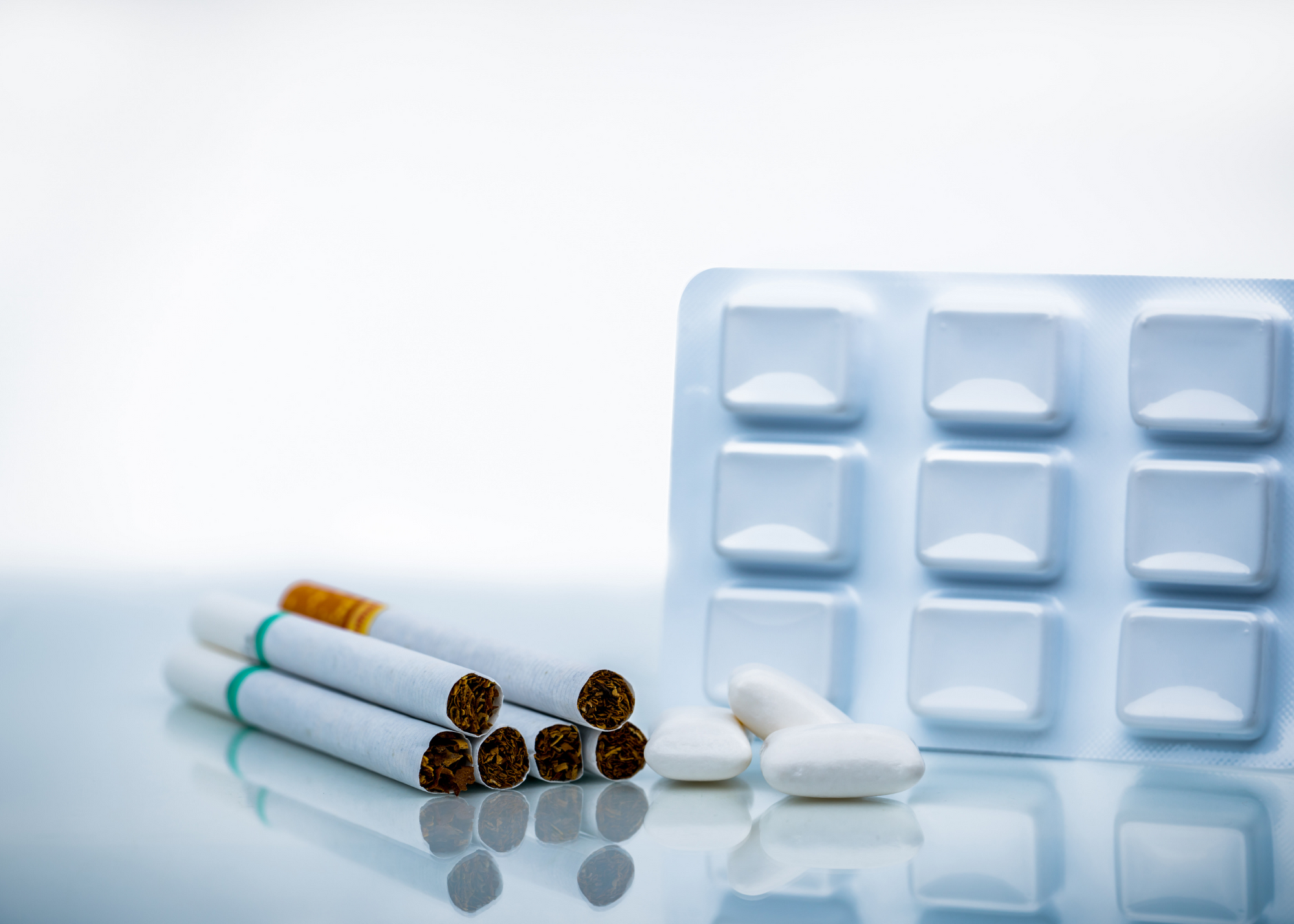 How nicotine is regulated by the FDA
Dr. Scott Gottlieb, former Commissioner of the FDA, identified a "Comprehensive Approach to Nicotine and Tobacco" in June 2017.
Gottlieb states that the FDA's goal is to help the nearly 70 percent of adult smoking in the U.S. that want to quit. He believes that using "FDA-approved NRT products is generally considered to double the likelihood of a successful quit attempt."
The FDA classifies nicotine replacement therapies (NRTs), such as nicotine gum or lozenges, among the "lowest risk to health among all nicotine-containing products". During Gottlieb's tenure, he prioritized research as a means to evaluating the strength and effectiveness of nicotine products. He formed the FDA's Nicotine Steering Committee to determine the "safety and efficacy of therapeutic nicotine products" in November 2017.
The FDA's goal is "to protect Americans from tobacco-related disease and death." Here at LUCY, these goals coincide with our work. We're constantly working to dispel rumors that nicotine is the problem. Because nicotine isn't carcinogenic, cigarettes become harmful because of the thousands of toxic chemicals between tobacco and smoke.
The Trump Administration and Tobacco Regulation
The government prioritizing tobacco control is very new, and it's particularly interesting that this occurred during the Trump Administration. Increasing government regulation is traditionally a tenet that Republicans campaign against when running for office.
President Trump initially came out in favor of banning flavored e-cigarettes, but in November 2019 he walked back some of his concerns over a reported fear of losing jobs.
The government has felt pressured to take action over recent years as the level of youth smoking e-cigarettes has reached epidemic proportions. The FDA cites research showing that when young people are exposed to nicotine, it can adversely affect the developing brain and cause detrimental harm.
In December 2019, President Trump approved raising the federal age requirement for purchasing tobacco products from 18 to 21. This extended to purchasing vapes and e-cigarettes. As of this writing in March 2021, the Biden administration has not instituted a new policy impacting enforcement of these measures.
In February 2020, the Trump administration sought to remove the FDA's authority over tobacco products, proposing the creation of a new federal agency with this responsibility, according to The Hill.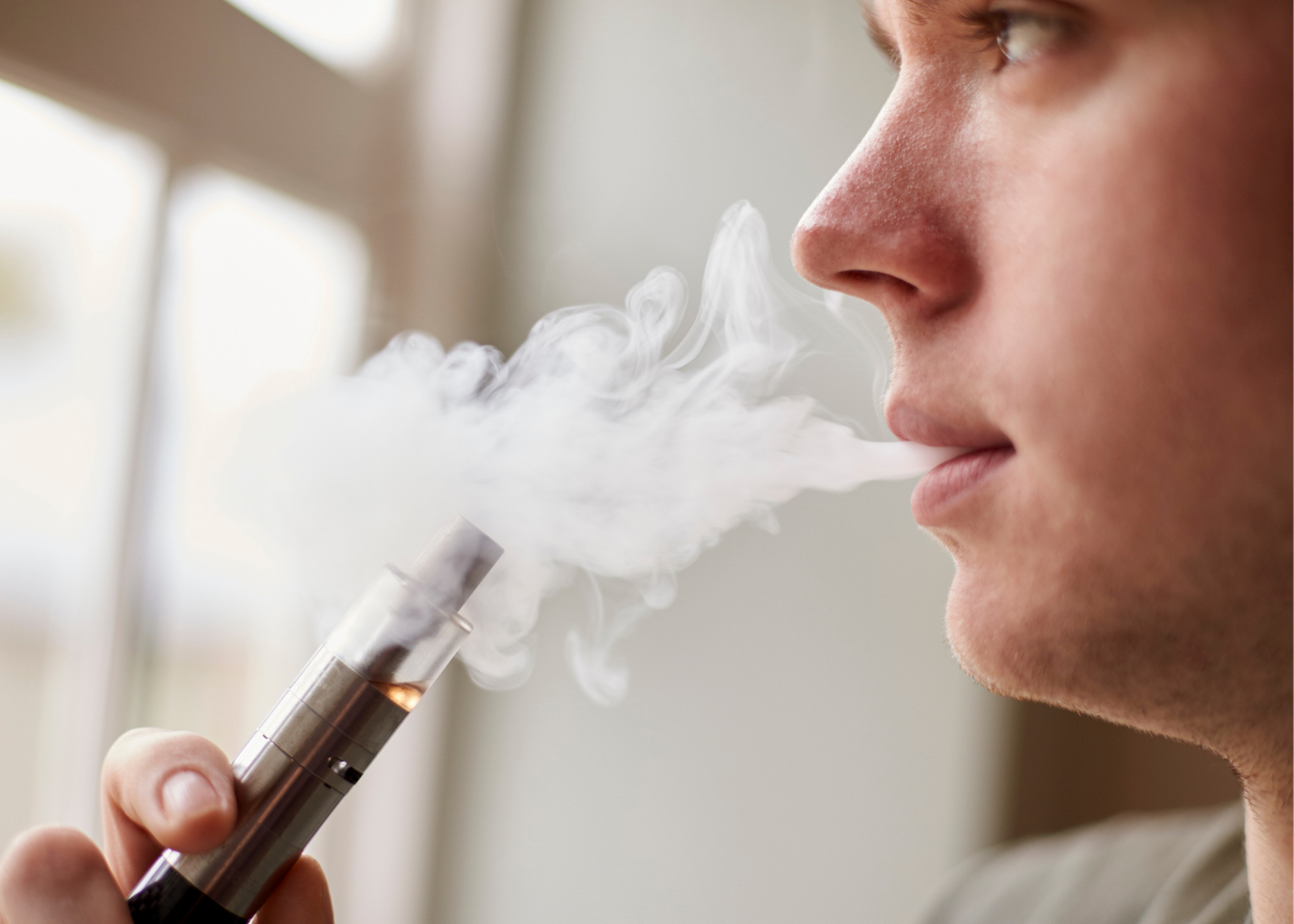 FDA regulation of e-cigarettes: 2021 vaping regulations
The FDA has held that "no e-cigarette has been approved either a cessation device or a modified risk tobacco product, and more research is needed to understand the potential risks and benefits these products may offer addicted adult smokers."
In January 2020, the FDA determined they would prioritize the enforcement of selling certain unauthorized flavored e-cigarettes. Research has determined that fruity and mint flavors are especially appealing to kids, and these flavors will no longer be available.
FDA regulation of electronic nicotine delivery systems (ENDS), which includes all electronic cigarettes or vapes, began with a very recent rule. In June 2016, the FDA's authority extended to all e-cigarette, hookah, cigar, and pipe tobacco products in order to promote public health. This new FDA rule empowered the government agency with the following:
Adds all electronic cigarettes and electronic nicotine delivery systems (ENDS), such as vapes, which before did not fall under the FDA's discretion
Requires strict health warnings on a number of tobacco products
Requires new manufacturers (not previously on the market before February 15, 2007) to demonstrate how their products meet public health standards
Mandates new manufacturers receive marketing authorization from the FDA
Bans tobacco products from being sold in vending machines (unless restricted from minors in an adult-only facility)
When President Biden signed the December 27, 2020, COVID-19 relief bill into law, it contained an amendment to the Prevent All Cigarette Trafficking ("PACT") Act from 2009. This act requires interstate shippers to report cigarette sales in an effort to enforce state tobacco taxes. The amendment modifies the classification of "cigarette" in the original PACT Act to include ENDS, or all vaping products, liquids, components, and accessories.
This legislation, aimed at curbing youth vaping, has proven a tough hurdle for many vape companies. Why?
The U.S. Postal Service can no longer deliver ENDS directly to customers.
FedEx announced they will no longer ship vapor products as of March 1, 2021
UPS implemented the same policy, effective April 5, 2021
Without a clear distribution platform, e-cig companies will find it difficult to maintain business operations without directly shipping to customers.
What tobacco regulations is the FDA considering in 2021 and for the future?
Based on the most recent PACT Act amendment, the government is interested in making it more difficult for kids to vape. Vaping is seen as a gateway to cigarettes, and the two have detrimental health consequences for developing brains. It's highly likely that the government will continue to limit the impact vape companies can have on the youth market.
We've also seen efforts for the USDA to encourage companies to market "lower nicotine" cigarettes. This conversation hit a pause a few years back, but could resurface as smoking continues to cause health concerns for the American population. More research is needed to determine how effective these could be, and that users wouldn't simply reach for more cigarettes when they craved nicotine.
As it becomes more difficult to obtain vape products, or perhaps you've tried to cut back on vaping or cigarettes, give LUCY chew and park nicotine gum a try. We think you'll enjoy the awesome flavor, discrete ease of use, and smooth nicotine hit when your body craves it.
The information contained in this website is provided for general informational purposes only and is not intended as, nor should not be construed as a substitute for, professional medical or health advice on any subject matter. Please consult your physician regarding any medical treatment decisions.